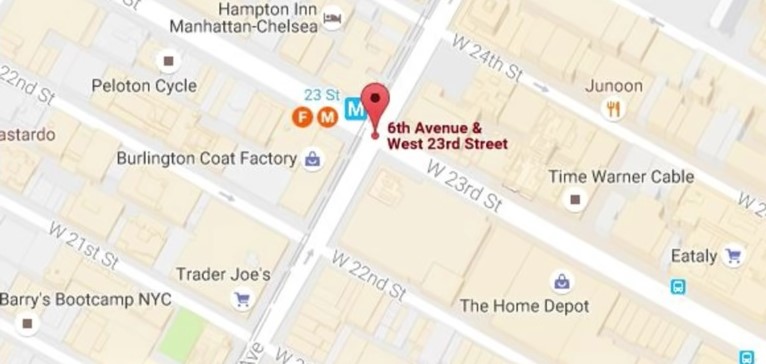 While just six days after the anniversary of the 911 New York City bombing, the Chelsea neighborhood in Manhattan was bombed on Saturday, September 17, 2016.
Even though visibly shaken, one eyewitness described the unexpected bombing though totally distressed.
"I just got off across town, 23rd 23, bus on 7th avenue. I went in to get a backstage. I came out, and I heard boom, boom," shouted the witness, "and everything started shaking, and there was big mounds of smoke, and people
starting running, and I started running with them down 7 avenue, and that's what happened! I saw people frantic!" explained the eyewitness.
Though a frightening experience for many, Deborah, another eyewitness, explained the chaos of the bombing.
"I was the vegetarian place, and the lady was fixing my burrito, and I was getting ready to sit down and eat it, and all of a sudden, we hear a boom!" Deborah excitedly explained, "and I mean it was loud and shook the building and everything. Bam! And then we ran. We saw people running toward us holding their ears, coughing, and wiping their eyes, and stuff like that!" screamed Deborah!
Furthermore, Deborah was caught in confusion with other people.
"We're like, 'Are you all right? Are you all right? Are you all right?'" Deborah desperately said, "and while we was doing that, we saw a big cloud of smoke with a fireball in between. I was at 24th and 7th right where the One train is," Deborah pointed out.
As a result of all the confusion in the streets, an eyewitness speculated about the source of the bombing even though nobody knew for sure.
"I think it was a dumpster, " a concerned eyewitness said, "it was a couple blocks away!"
While arriving just in time to take control, the NYPD arrived at the scene of the bombing and preserved order.
"Hey everybody get off the street!" shout a police officer. "Lets go. Get off the street!"
People on the streets speculated about the bombing insofar as it could determined.
"Have you seen what it was?", said one eyewitness. "No. I was in my apartment but I didn't see. It looks like it hit a couple areas or something." said another eyewitness.
While wondering around, victims of the bombing cried in the streets because they were hurt.
"Why did you?" said a confused victim. "Are you hurt? " said someone to her.