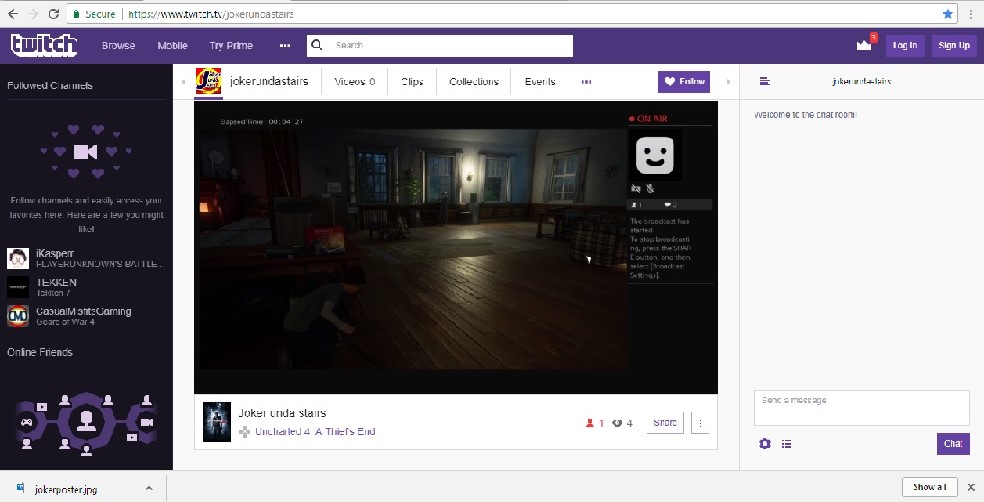 Presently, I've returned to online gaming. That being the case, I started my Twitch gaming channel (www.twitch.tv/jokerundastairs), and I'm on PS4 playing "Uncharted 4: A Thief's End". Also, I'll be writing more Twitch articles. Although a gamer all my life, I'm glad to be back to gaming.
To begin, I just started broadcasting on Twitch. Boy, it was something to set up the account. It took awhile to get the PS4 fired up. However, I finally got it to work.
At the moment, I'm playing "Uncharted 4: A Thief's End". It's an action game based on the adventures of Nathan Drake. It follows the quest of this thief. This is the latest game in the series-I played Uncharted 3 on the PS3.
I plan to play some other games. I'm going to be playing Overwatch. Moreover, I'm going to be playing Alien and Doom. Perhaps, I'll play the PS4 version of Last Of Us to see if it's worth it.
As I get more involved with the community, I plan to write more articles on Twitch. I'll probably write about gamers. Also, I'll write about my game play. Plus, I'll upload some game footage to the website.
Finally, drop by and catch some live gaming. Plus, leave a message in the chatbox. I usually respond if it's a good troll. And I play at night.