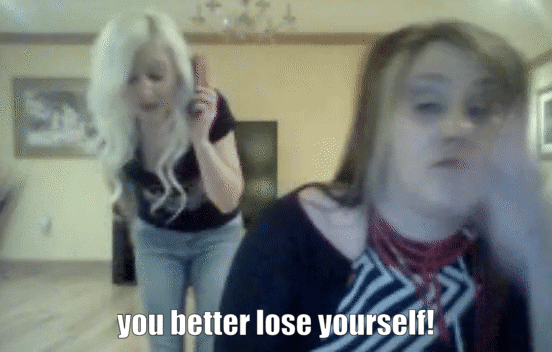 From my laptop, I watched TheRealMelSpradlin on VaughlinLive behind my tabs–she talked about politics, country music, and her sister on Thursday night.
To begin, Mel voted for Trump from the election.
"I voted for Trump. Just saying," she pointed out.
Moreover, Mel loves country music, but she likes rapping when karaoking.
"I love Miranda Labert," confessed Mel. "Who was here for that when she was rapping her ass off? You did some awesome raps the other night…Lose yourself," she rapped.
In the channels of Vaughlive–in my opinion–her karoake of Miranda Labert frightened the chatters of all ages.
Also, Mel "moon walks" and loves the Judds.
"Try moonwalking? I tried. I can't do it," she confessed. "I love the Judds. Just saying," she crooned.
Furthermore, Mel's sister from Nashville visited her.
"This is my sister, Guannella," she announced. "You can call her G!" she ordered.
During the visit, Guannella sang for hours–while listening through a wireless speaker.
"We're headed straight for hell!" declared Guanella. "Lose yourself…you own it, you better never let go," she warned.