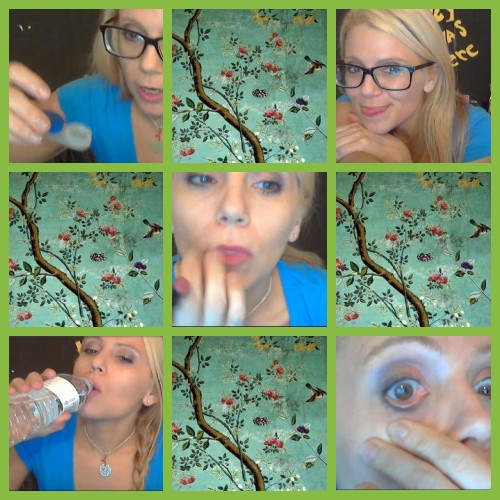 On Saturday, October 22, 2016, at 10 p.m, I was watching Twoblondes' VaughnLive, which had good jokes from cheap wine to marriage.
Without delay, Krissy discussed wine, although cheap wine.
"Cheap wine has dyes in it to make it look more attractive. They add stuff other than grapes too," she observed. "I prefer a good wine. A Chianti!"
Next, Krissy talked about the meanings of colors since she was thinking about wearing black tonight.
"I almost wore black tonight but i didn't, but I could put a black sweater on top," added Krissy. "People who wear black want power. People who wear red desire excitement!"
While still concerned with black, Krissy said she doesn't like guys who wear black and make-up.
"I don't think being in band is a good excuse to wear make-up. I know it works for Kiss. I wouldn't date a guy with painted nails," confessed Krissy. "Black lips? That's kind of disgusting looking."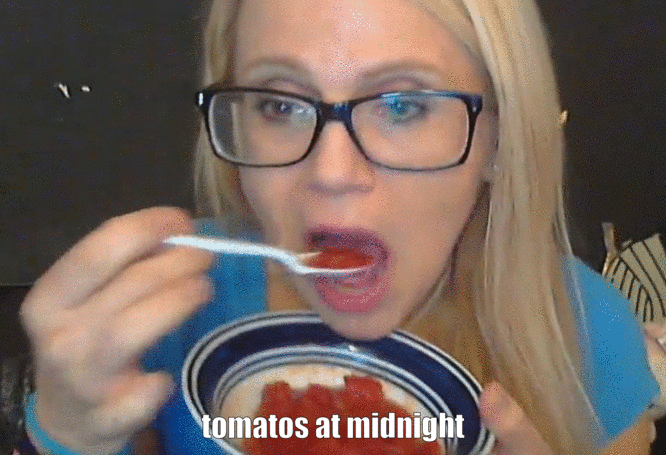 Suddenly, Krissy started abusing Morgan–a sock puppy of hers.
"Morgan shut the fuck up!" yelled Krissy. "Morgan you fucked up everything. You dumb cunt rag. I'm going to punch you…Morgan what the fuck are you doing? Morgan is a guy and girl. She's transgender!"
Unfortunately, she got violent.
"Morgan, I don't want to hit you hard. I know its going to hurt my hand! You smell like shit," Krissy screeched. "Morgan, you should leave. Don't make me break your other boob!"
Although feeling violent, Krissy admits to dancing, but she doesn't like other things.
"I like to dance with friends…I don't like strangers who come up and rub their boners on me!" she blurted. "There's always a smelly Spanish guy that comes up and wants to dance."
Indeed, Krissy doesn't like ugly, horny men, which is ok.
"I don't know…I don't care. I don't want a horny man feeling around me," she lamented. "OMG, that guy was ugly. I was dancing with him the whole time!"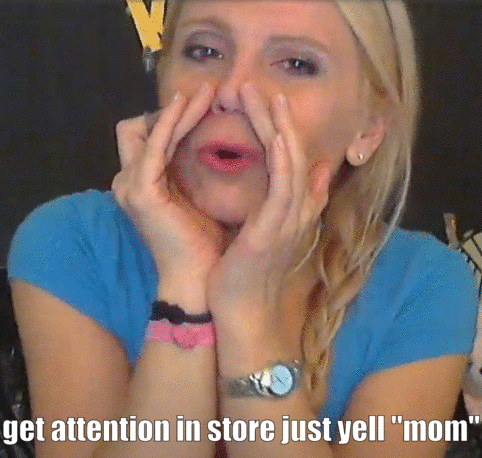 While not too preoccupied with ugly men, Krissy had some good jokes, which I enjoyed.
"These are not polished jokes…I think I'm going to open with this…Marcus is here!…Veronica is here!…It's the afternoon bitches that can't sleep that want to party. Yeah!" she shouted.
Furthermore, Krissy was not pleased with gay people for appropriating the rainbow symbol.
"When gay people took the symbol for them being gay… I was so upset…That's not fair to the straight people. You can't take the rainbow. That's not fair. Pick an elephant or Morgan. It's not fair. How about the purple teletubby? You can have that!" she pleaded.
As if that wasn't bad enough, she had some sick jokes, which were funny
"Hey, knock knock…I fucked your mom in the head with a gun!" Krissy proclaimed.
While the jokes kept coming, women and power were discussed.
"Women always have the upper hand because you can't see our boner. So you don't know what to do…You can't see our hand…You're[men] like the peacock that shows the feathers immediately!" asserted Krissy. "He wants to date it and put it in a submissive position cause he can't stand power…No one has boner after watching politics. Hillary is a man hater. She's so bitter!"
Finally, Krissy ended with jokes about marriage.
"The first marriage is for love. The second marriage is for money…Do you love the person you are with now?" she inquired. "I'm sorry. I love myself. Why do I have to choose? Can't you have love and money? Don't get married for love? Did you get married in a church?..You can have both if you play your cards right!"