I hung out during this week's Battlecam: Experiment141.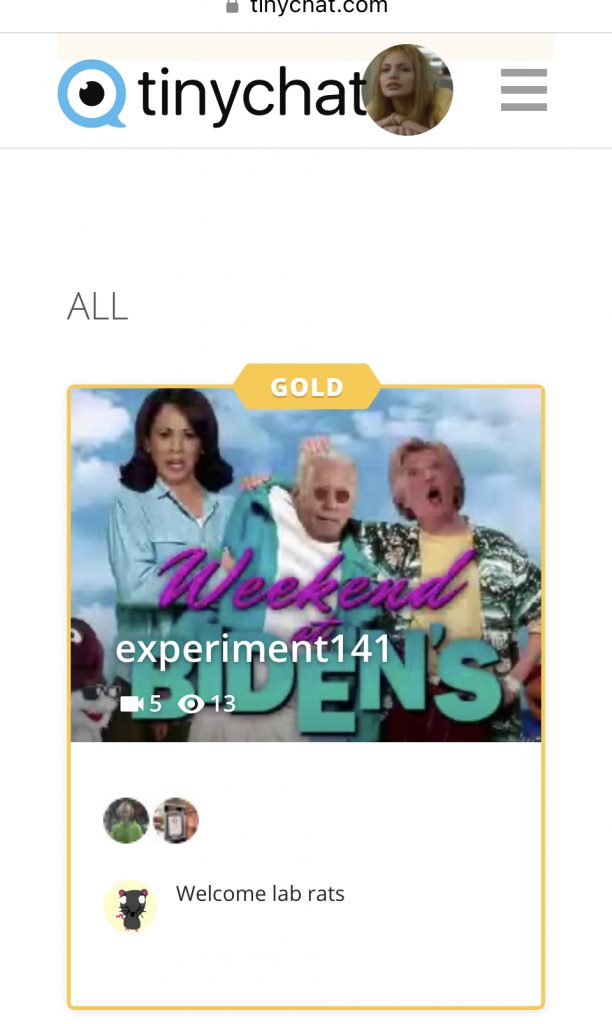 Anonymous individuals are sending me gifts, which is unexpectedly generous. I don't know them, but I'm grateful.
Battlecam remains consistent regardless of your location, whether in the Multiverse or Experiment141. Battlecam offers numerous rooms within Tinychat.
Oh, what a delightful blast from the past, just watching a 1968 Nancy Sinatra RC Cola commercial on YouTube. It's truly astonishing how, back in those "good old days," they managed to ban interracial marriage, just to keep things interesting, and even added a two-year jail sentence for anyone daring to say "I do." How very progressive!
Oh, social media, the ultimate tool for spreading love and positivity, not to mention making everyone feel like a cherished lab rat in our wonderful society.
This is how this world ends: social media.
I watched a YouTube video showcasing Halloween in the 1950s. It struck me how the kids enjoyed trick-or-treating in their neighborhoods, while Native kids were often confined to reservations during that time.
Oh, sure, because kidnapping Native kids from their homes, confining them to "schools" to be slaves, and teaching them to embrace Halloween, a holiday with pagan roots, really sounds like a fantastic plan.
Dear journal, I don't have much to share at the moment, but my days have been filled with the demands of my career as a lawyer.