Now here's a movie that has a lot to say about purgatory, the devil, and possession, which stood out to me. It's a movie that makes use of film retcon, too, where you're given little information at the beginning and have to figure it out by the end.
Right off the start, this movie gets into purgatory, a Catholic belief of a state between heaven and hell. However, it turns out it's another man-made doctrine, which has no basis in the scriptures. Ecclesiastics 9:5 says the dead know nothing in the grave. I thought the doctrine of purgatory funny as hell, which was commonly used to scare people into following the church,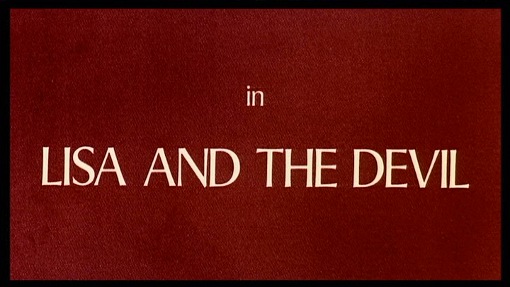 Another topic of this movie was the devil. In the movie, the devil torments Lisa. It's a movie where Lisa is continually running away from the devil. Though there is plenty of evidence that the devil exists, the movie makes a funny devil out of Telly Savalas
Finally the movie deals with demonic possession. Of course there are many examples of possession in the bible. One such example is Acts 19: 13 where a chief Jewish priest and his seven sons, trying to cast out evil spirits in Jesus's name, were possessed, stripped, and beaten by a wicked spirit. The movie really focuses on possession. I think.
Briefly, this movie is an excellent example of false religious ideas. For that reason, it caught my eye. Although I would caution you in seeing this movie, I thought it was a good example of false religion. For that reason alone, it seemed interesting at the time.