The Girl Who Played with Fire (2009) is the sequel to The Girl with the Dragon Tattoo. It follows Lisbeth Salander, a Swedish researcher and hacker, as she returns from living abroad. In this film, though, Lisbeth has been framed for two murders. Plus, she finally meets her murderous Russian gangster father and brother. This movie picks up on the heels of The Girl With the Dragon Tattoo.
First and foremost, Lisbeth is framed for murder, after returning from living abroad. Not only that, She is being blamed for the murder of a journalist. Also, because of being accused of murder, the state is attempting to have her re-institutionalized like she was when she was a child.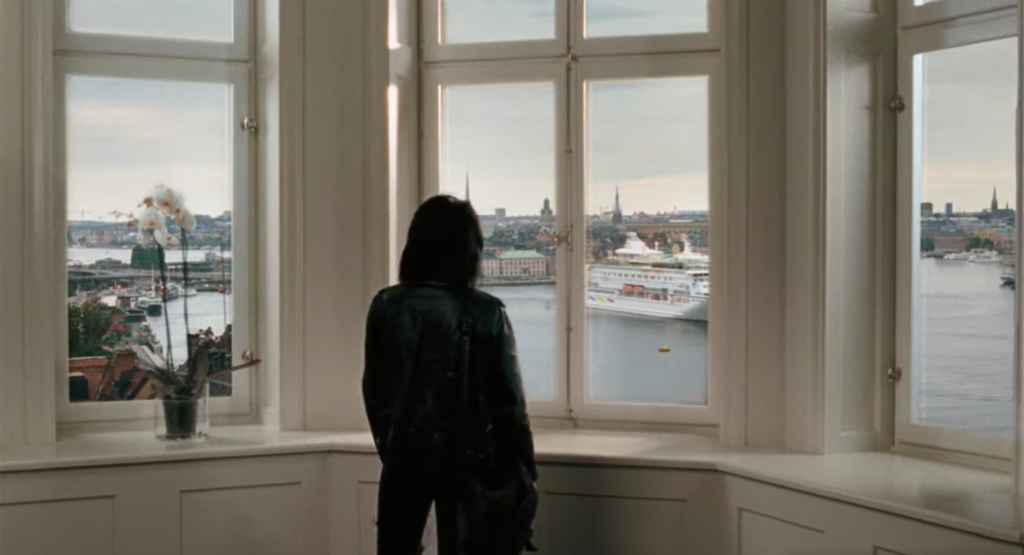 If you remember, in Girl With the Dragon Tattoo, Lisbeth hacked Hans-Erik Wennerström, CEO of the Wennerström Group. After clearing out his offshore blind trusts in the Cayman Islands, she burned up all the money since it was obtained from guns, drugs, and trafficking. After hacking Wennerstrom, she left Sweden and began to live abroad.
As well, this film sees Blomkvist return. He returns as the Millennium editor. And he's out to clear Lisbeth's name because he believes she was framed for murder.

When this movie starts, we see Lisbeth purchasing an apartment. She buys the apartment in Stockholm, Sweden. Here, she settles in and begins her research.
Initially, Lisbeth has some problems in obtaining her flat. A prejudicial estate agent did not believe she had the funds to purchase an upscale apartment. However, after telling her lawyer to purchase the property on her behalf, as a straw transaction, she's able to get the apartment.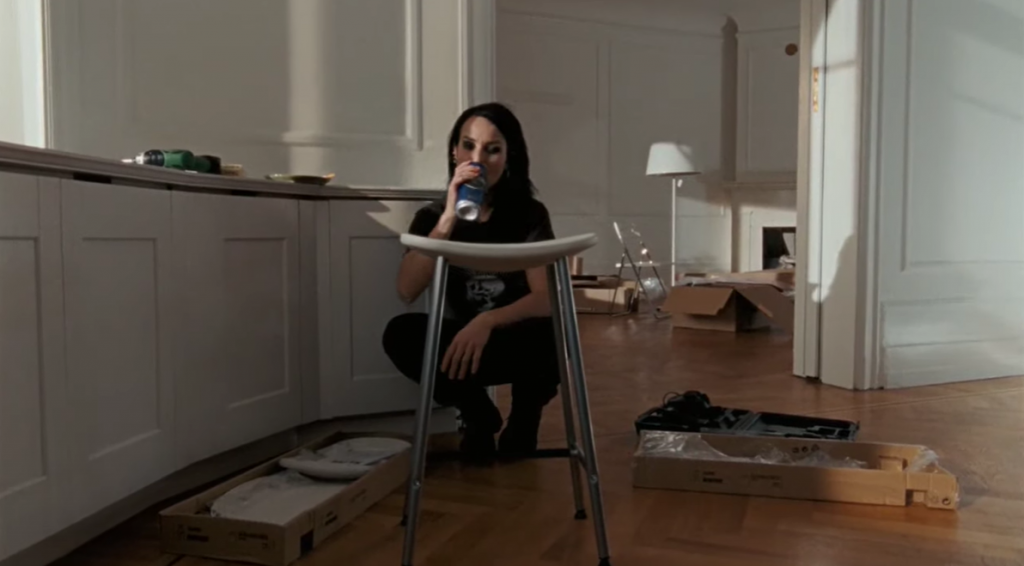 Throughout this film, there are a few gruesome murders. First, Dag Svennson, a new Millennium journalist, is murdered while doing an expose on prostitution and human trafficking in Sweden. As well, Mia Bergman, Dag's girlfriend, who is writing a doctoral thesis on sex trafficking gets murdered too. It turns out Lisbeth's half-brother, Ronald Niedermann, is doing all the murders at her father's request.

Oh yeah, we learn Lisbeth has a boxing trainer now. His name is Paolo Roberto and he gets beat up. Ronald Niedermann does the beating.
Also, we learn in this film that Lisbeth has a father, Zala Zalachenko. Her father appears to be a gangster and a former Soviet agent too. Lisbeth does not like her father since he abused her and her mother.
Toward the end of this show, Lisbeth has a fight with her father and brother. She is almost killed and winds up in the hospital with her father. Later, her father attempts to kill her in the hospital.
In short, I liked The Girl Who Played with Fire. It delved into more of Lisbeth's hacking and research background. As well, it looked some more at her connection with the magazine Millennium. The part about human trafficking was interesting too. I recommend this movie.