"Seven of Hearts" is a strange and frightening episode of Impulse. First and foremost, Nikolai reveals the jump sites of Henry's dad while showing her a huge file on her. Also, he reveals the corporation's sinister plan for Henry's future. Plus, he reveals that he killed the secret hacker, because it was a necessary evil. This segment is one of Impulse's darkest airings.
"Seven of Hearts" opens with Nikolai on the trail of another teleporter. At this point, we don't know this teleporter, but he lives in a boat. It happens to be that Nikolai arrives too late at the boat to catch this guy.
Later, as the broadcast continues, we learn it's Henry's dad, Simon. Also, in this scene, we see Simon has a friend, Fatima, who can teleport too.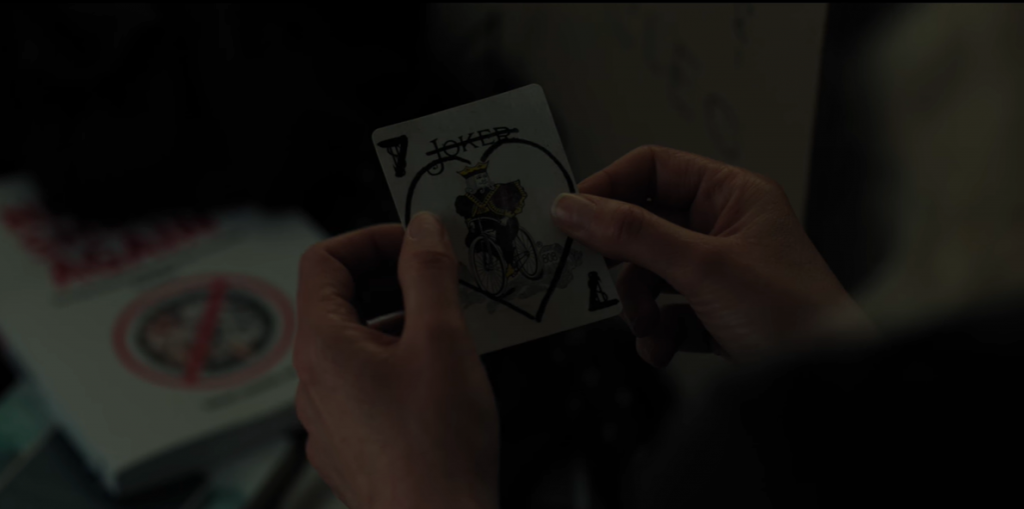 Meanwhile, Jenna can't figure out why her dad, Thomas, wants to marry Cleo at this time. Jenna says to her dad: "Why are you doing this now?" Jenna doesn't know that it's to get Cleo on the family health plan.
Upstairs at the Coles house, Henry goes through her box of dad stuff. She finds her dad's jump sites in this box. She takes particular notice of one jump site, because it was in her last dream with her father.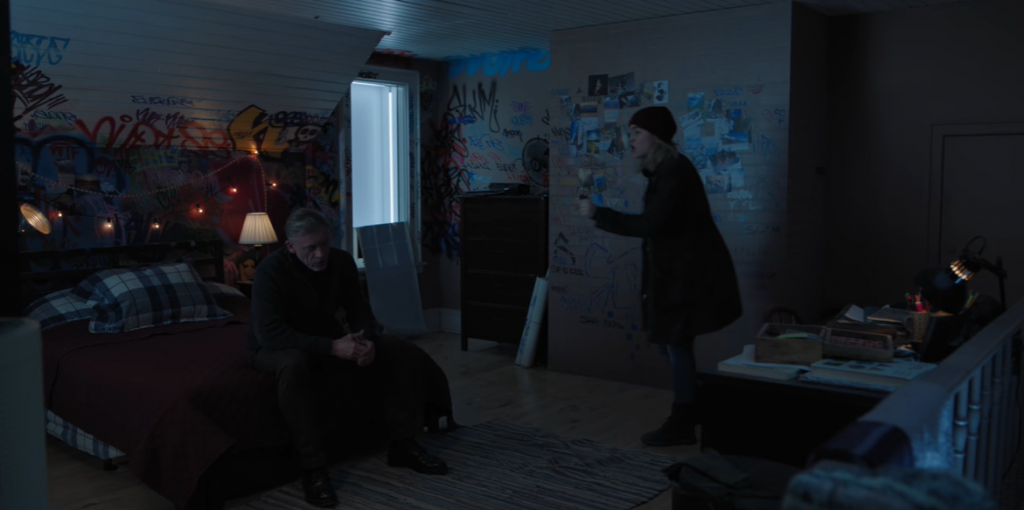 During this segment, former Sheriff Anna Hulce invites Cleo over for coffee at her house. Anna takes this opportunity to grill Cleo about Henry and Clay. Also, she tells Cleo that the board thinks she's crazy.
Anna believes there's more to Henry's and Clay's story. Anna tells Cleo about the new evidence she found: a patch of Bill Boothe's blood in Cleo's house. The ex-sheriff suspects there's more to Henry, and Henry's story doesn't add up.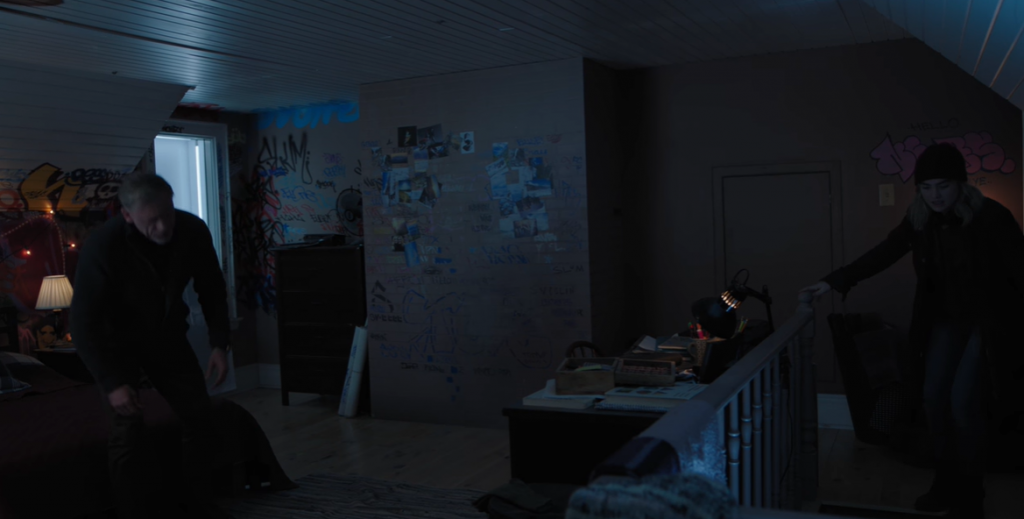 Afterward, we return to the Coles household where Henry is having another dream about her dad. This time, she finds him, they chat, and he gives her a card: A Joker card converted into a seven of hearts. Plus, Henry finds a sock she left from another dream. Finally, she finds her dad's current home. Henry's dream appears to offer more clues to her dad's current whereabouts.
It appears, too, in this segment that Townes is having a major breakdown, according to Jenna. If you remember, Townes is autistic and needs a structured way of life in order to function. However, Jenna reveals that Townes isn't getting this structure and routine, so he's starting to have a breakdown. Jenna cautions Henry that it's too much for him to be Henry's sidekick at the present time.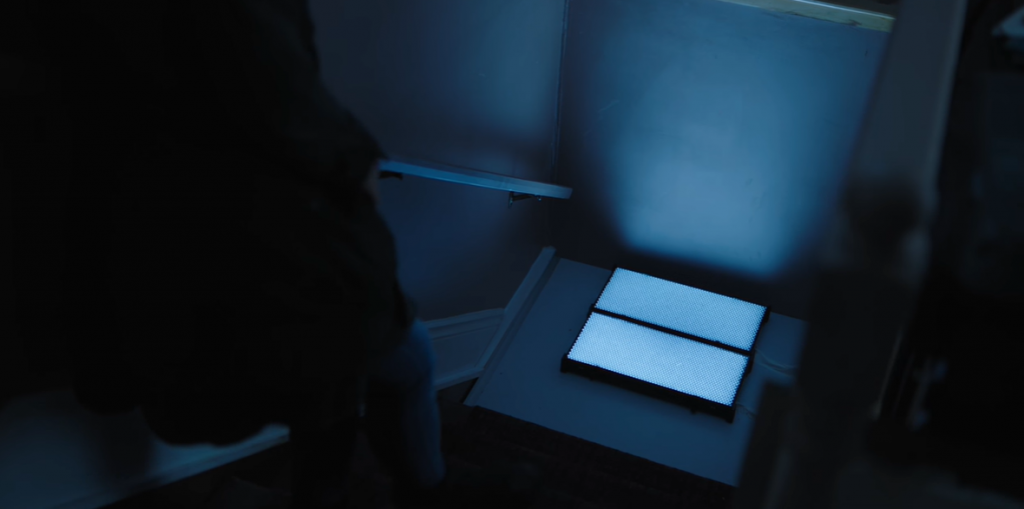 Because Townes won't see Henry due to his condition, Henry goes to his house to hack his password in hopes of learning about the hacker. After figuring out Townes password by thinking like him, the hacker makes contact with Henry. Apparently, he wants to set up a meeting with Henry, so Henry agrees to meet the hacker.
After the visit to Townes house, Henry is contacted by Nikolai. He tells Henry that her dad has safehouses. Nikolai names Sri Lanka, Cedar Creek, etc. Nikolai gives this information to Henry, because he wants her to know that he is tracking her dad.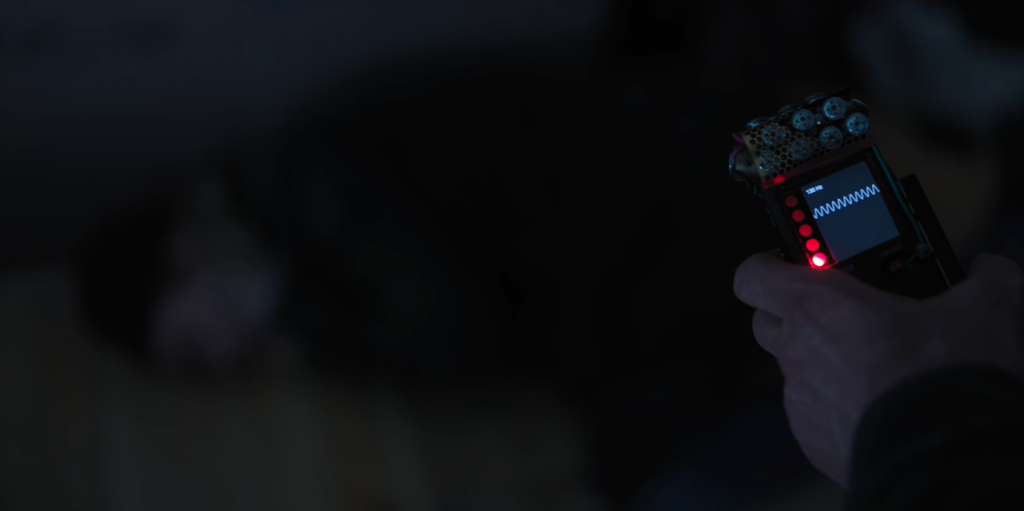 Not only this, Nikolai tells Henry that the corporation is tracking her too. The corporation has been gathering info on where she has lived in the past ten years. Nikolai reveals that they got a whole file on her, and he even shows her the file, which includes photos of her past homes. Essentially, Nikolai tells Henry that they know her, and they know what she did to Bill Boothe.
During this meeting with Henry, Nikolai teleports Henry to a strange room at the corporation. This room looks exactly like her room at the Cole household in every way and detail. At this point, Nikolai, informs Henry that he has created a home away from home for Henry. However, this room is a laboratory where the corporation will study Henry.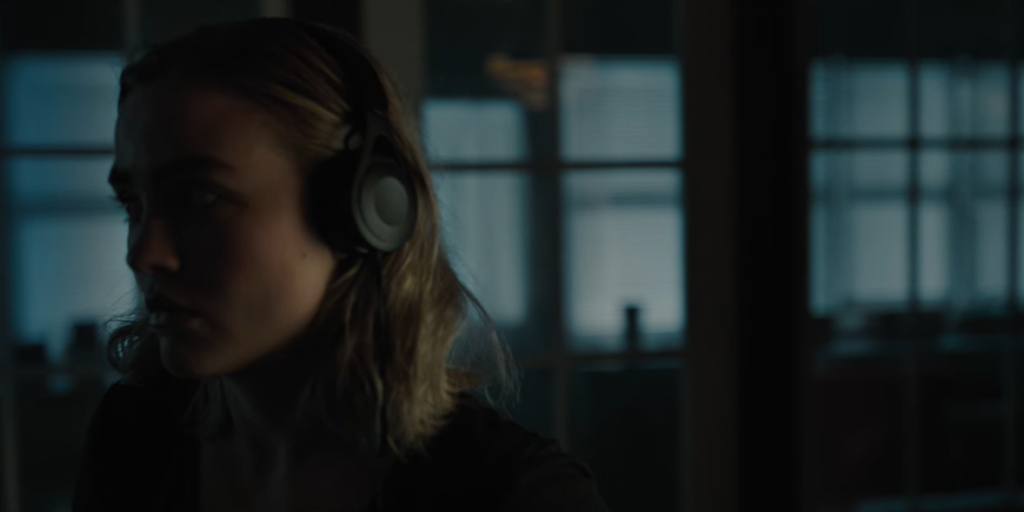 Nikolai tells a horrified Henry the purpose of this strange room. "It's your home away from home. We all start with a place we go back in a moment of danger. Someplace we feel safe," Nikolai tells a visibly upset Henry, who does not want to live out the rest of her days in a secret laboratory, as a lab rat.
At this point, Nikolai does not stop with the truth. He tells Henry the true purpose of his job, saying, "My job is to earn your trust. Bring you here. They'll keep you. They will use you when they are ready," Nikolai reveals to Henry who calls him sick.
Finally, in a moment of truth with Henry, Nikolai admits to killing Sam, the secret hacker, because he wanted to expose Nikolai's employers. Nikolai slowly says to Henry: "You were never a job to me. I never planned on bringing you here. But you have to see it, because you have to believe me. Sam wanted to expose my employers. By doing that, he would of exposed you too." Nikolai wants Henry to know all he's done, because he does not want her to be locked up for the rest of her life in a strange laboratory.
In essence, this episode revealed Nikolai's original evil designs for Henry. He had planned to capture Henry in order for the corporation to study her and her powers for the rest of her life. As well, he would murder anyone who got in the way of his plans. However, in a change of heart, he started to help Henry, which this airing showed.