I checked out Impulse's episode 3 titled "Treading Water" on Youtube Original. This episode explored the source of Henry's teleportation powers. Henry and friends figure out teleportation in this segment.
When this episode starts, we learn Clay Boothe woke up. It seems he remembers nothing happened. However, he recollects kissing Henry. After that, everything is black.
Afterward, when Henry returns to school, we learn she has an episode. This teleportation happens when she gets upset. That being said, the bathroom is totaled. Instantly, she teleports back home to her room.
If you noticed, at the beginning and end of this broadcast, there is a strange French couple with a child. We learn this couple teleports around the world to squat in empty homes. In one particular scene, the child found a game and plays with it. We don't learn much about this mysterious couple in this airing.
As well, in this broadcast, Townes catches Henry teleporting. He saw Henry teleport in the school washroom only to leave it crushed. This teleportation left wide destruction to school property. Townes sees this destruction first hand.
Apparently, we learn, panic attacks trigger Henry's powers. That is, when she can't breathe, she teleports. Moreover, she loses vision, and stuff comes toward her. This is how Henry describes her teleports.
Elsewhere, Cleo, Henry's mom, has a new boyfriend, and he wants to parent. However, Cleo has only known her current boyfriend for 4 months. Cleo finds the boyfriend's request strange.
Toward the middle of this episode, Henry has a discussion with Townes and Jenna about teleportation, because they really don't understand teleportation. The group surmises it's a worm hole. Also, Jenna thinks it's a single singularity. Jenna adds, teleportation could be a black hole too. The group bounces ideas off each other to figure out this teleportation.
Interesting, Townes touches on Einstein's theory of energy equals mass or matter. Towns states: "what if fear has mass."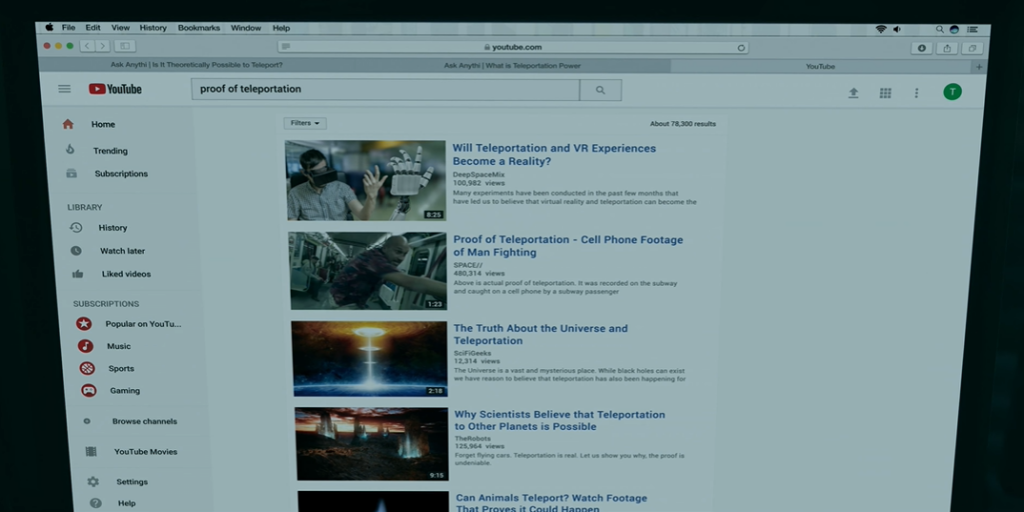 Jenna takes Einstein's theory a step further. Jenna says, "No, emotions don't have mass." However, according to Einstein, fear can be converted to mass or matter.
At the end of "Treading Water," we learn Cleo got stuck in this town. She got stuck when her car broke down, which was an accident. Given this situation, she never left town.
Meantime, Henry wants to test her theory about the source of her teleportation powers. She heads to a cliff and jumps off with a bag full of rocks. Henry's theory is proved correct when she figures out that being really alone with no safety net triggers her powers. Henry figures Jenna was correct when she said fear triggered her teleportation powers.
To sum up, Henry found out the source of her teleportation power. She had to nearly kill herself to do it, though. However, Henry's friends, Townes and Jenna, helped her along the way, so she was ok.