Here's the highlights of "Episode 13," which also includes live feed updates to this point. To start, Kaysar is a marked man right from the get go. Additionally, we learn Ian is quite the evil genius. Plus, we see Tyler hates Dani, but Dani offers Tyler half her donut. Finally, Nicole Franzel loses an Olay deal after cruel mocking of a disabled All-Star. These are just a few of the scenes and updates I saw on feeds and on the TV broadcast.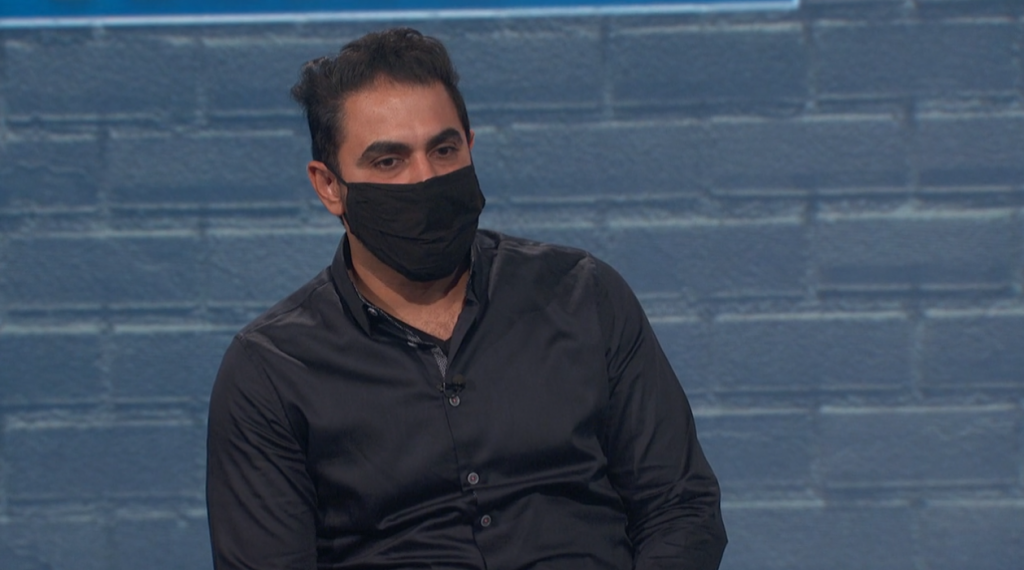 This eviction episode begins with Enzo wanting Kaysar out.
"Kaysar is target number one in this house right now. A lot of people want him out," Enzo says. "I put up Christmas as the pawn, because that will solidify Kaysar getting out of here. Why put up another big threat in this house and showing my cards?"
Nevertheless, Enzo wants Dani out, too.
"I call Dani the gardener. Plant seeds everywhere. She goes around every day and every room and waters all her seeds," Enzo says about Dani's green thumb.
On top of that, Tyler wants Dani gone too. "Dani is being so absolutely extra in this game," Tyler says. "Dani is trying her best to turn everyone within the Slick Six against each other. And just chill there in the middle. She's reckless and sloppy and I want to be the one to end all the madness that she is spreading throughout this house."
At this point, Davonne knows it's over for the Slick Six.
"With this type of poison coming from the alliance, that means the Slick Six isn't going to last. I am looking at Dani. You can swing, but you better not miss. I can tell you that right now," Davonne warns.
During this eviction, Ian Terry, an autistic All-Star, puts a master plan into action, and he uses an OG Big Brother legend, Kaysar, to burn down the Big Brother house. "For weeks now, Kaysar has been telling me a core group has been running the house," Ian tells the Diary Room. "If I want Kaysar to light the house on fire, it's very important the evidence of my involvement goes out with him. Burn after reading," Ian says while sounding like an evil genius. "It's all leading back to the same place," Ian adds about Cody and Nicole.
Not only that, Kaysar agrees. "Nicole and Cody," Kaysar says to Ian.
Right from the get go, Kaysar entered the house a dead man, and Ian let him know it.
"Trust me, my wish would of been a different nomination against you," Ian says. "Me too," Kaysar says. "I am just like there's no f..king way," Ian says. "Oh man," Kaysar finally sighs.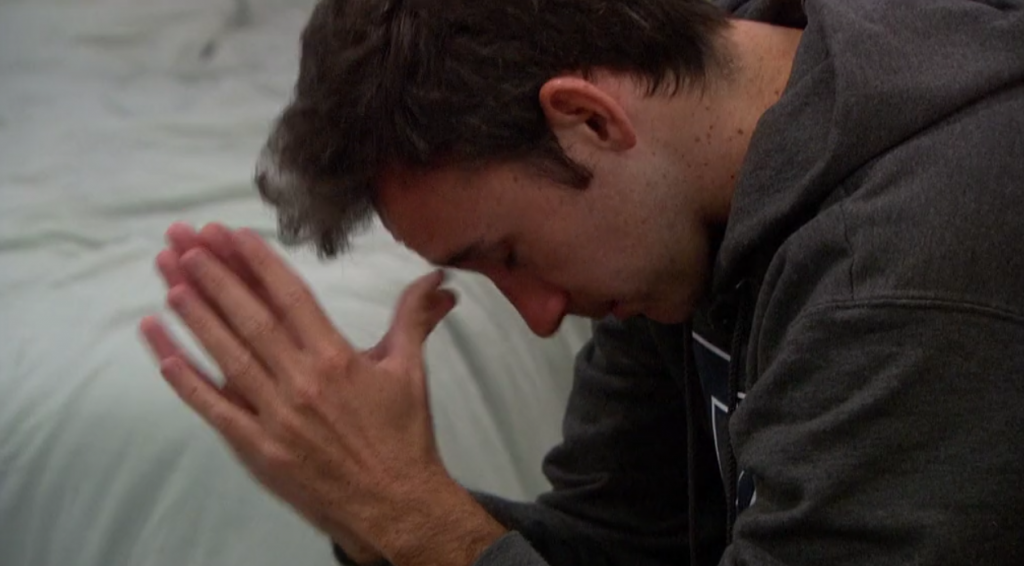 Strangely, Ian's love of money has led to many pains for him. For example, his anxiety is through the roof. Also, he has to constantly rock to soothe himself. Plus, Ian has to go through the humiliation of people mocking him for his disability. Not to mention, Ian cried when Kaysar realized he never had a chance in the Big Brother house. Ian, dude, some things ain't worth the pain of stabbing yourself over and over. Read your bible 1 Timothy 6:10.
During live feeds, Cody addressed the situation with Tyler and Bayleigh. "All the insane hate she got outside of here," Cody replies about Bayleigh's fight with Tyler.
Elsewhere, Enzo gives Davonne marriage advice. "Marriage is work. You have to make sure she's happy. It's work," said a divorced Enzo to Davonne about his divorce.
Not only that, Tyler doesn't care if Dani goes after him. "He said, 'if you backdoor or what to go after me, it's ok.' He said like it three times," Dani says about Tyler.
However, on feeds, Dani wants to put up Cody. She smiles at Cody, saying, "I want to put you up."
If you caught the live feeds up to this point, you might of realized that Dani is smart. "I am not going to put you up, Tyler," Dani tells Tyler as she offers him half of her donut.
At one point on the feeds, there was a really funny moment when Dani told Cody to go sit in her bathroom while she talked to Tyler. "Well, go sit in the bathroom," Dani demands.
Also, Dani drops some information on a side of the game people don't see.
"There is so much more to this game. It does effect our lives," Dani says as she talks about all the prepared stuff in the Diary Room.
Tyler, too, tells a scary side of Big Brother while outside the Big Brother house. "If they can't get to me, they try to get to Angela," Tyler reveals about wife, Angela, and his life outside the house.
It should be noted at this point, Nicole lost her Olay deal for dissing Ian. Nicole and a few others mocked Ian for his disability on live feeds. She'll find out when she leaves the house.
In conclusion, for me, these were the main scenes and live feeds of Episode 13. First, Kaysar never had a chance from the second he entered the house. That being said, Kaysar's eviction wasn't for nothing, because Ian used it to strike blow at the alliance Memphis created: The Compound. Finally, Tyler and Dani are back to best buddies. This was Episode 13.