This broadcast had a few things which got my attention. To begin, I learned more about Big Brother when Nicole F revealed some Diary Room bits of information. Also, Christmas and Tyler stood out for a few odd reasons. In addition to this, have you ever noticed that one Big Brother 22 poster looks similar to a Bollywood poster. After watching live feeds, these things I noticed.
To start, here's some inside baseball about Big Brother: Diary room calls All-Stars in alphabetical order, according to Nicole F.
"I am next. Nicole A is is first," says Nicole F.
As well as that, Big Brother is going hard on behind the scenes Covid-19 testing, according to Ian. Ian tells Nicole A, saying, "Do your Covid test. I would say don't let them poke your brain." However, during a live feed, I heard some All-Stars coughing hard.
Strangely, there are some odd things about Tyler's and Christmas' game-play in this game. First, they have formed a secret alliance called "The Accountants," named after a movie about an autistic genius hit-man who gets rid of bad guys. Also, I got the feeling that they made this alliance for other purposes. I guess time will time if this game-play goes anywhere.
That being said, there is another thing about Christmas, which caught my eye. After watching her game play, she strikes me as military type; of course, she is a fitness trainer. Anyways, I wondered why the military wants to be on Big Brother? Maybe undercover work? Maybe rich and famous celebrities to protect? Anyways, Christmas looks like special forces, maybe GI-Jane, since she works out all the time.
In addition to this, Christmas had an awkward moment. While in Memphis' room, she goes to hug him, at least it looked that way, and he doesn't even bother to hug her. Memphis just ignored her hug.
On a positive note, Tyler and Christmas played games to pass time.
"Dead in the water," comments Christmas in a game of Backgammon.
In this episode, too, the Have-Nots must name replacements. Memphis states: "David, have fun buddy." Memphis has made it known that he does not like David in the past.
Aside, doesn't the Big Brother poster looks like a Bollywood poster? Especially, the Big Brother poster with the light make-up, which looks similar to the make-up of Bollywood posters. It was just something I noticed about the poster, which jumped out to me.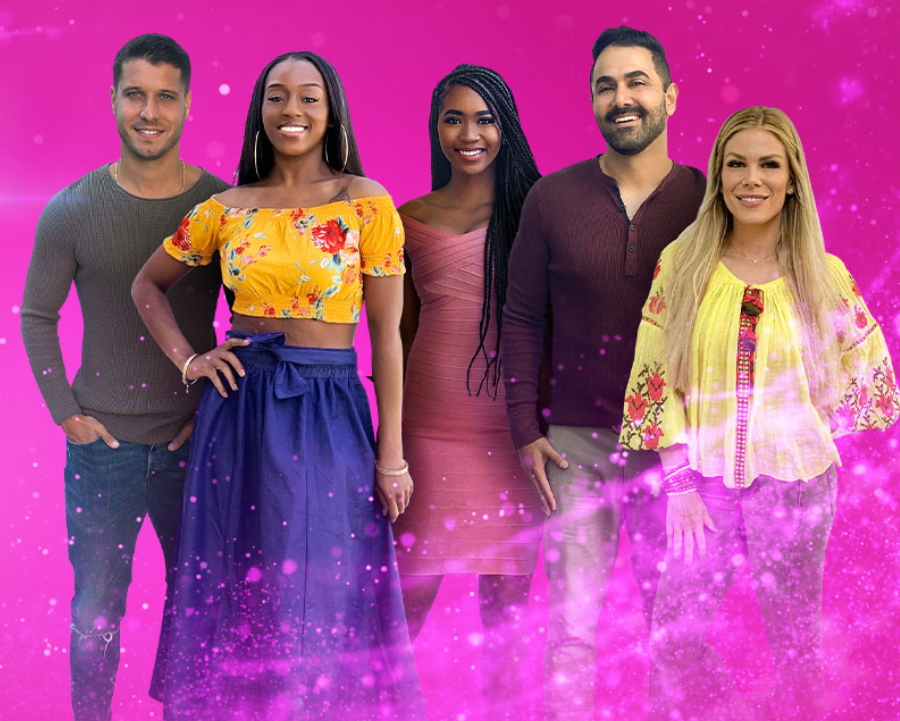 In game-play, Memphis is up to dumb game play. He wants the All-Stars to use their VIP; that way, they won't have that protection next week. This is Memphis' game play, which I think is stupid. However, a few All-Stars like Tyler and Dani kept their VIP.
Notably, Ian has a hard game to play. He has to deal with his autism (constant rocking back and forth to deal with anxiety), and he has to somehow win this game. I hope he does well.
Briefly, this airing was inside baseball. Lots was revealed about Big Brother, which you could miss, if you weren't paying attention. Also, Memphis' game-play is off. These were just some highlights of episode 5.