On August 8, 2020, I watched "Episode 42" of Mary Hartman, Mary Hartman, and it had a few good story lines to follow. First and foremost, Mary is upset as she passively takes out her aggression. Later, we learn Mary plays a match maker when Sgt. Foley won't leave her alone even when she told him of her marriage. This airing, too, sees Grandpa Larkin return, and he does not like unions. Check out this broadcast because it has some interesting leads to developing future story lines.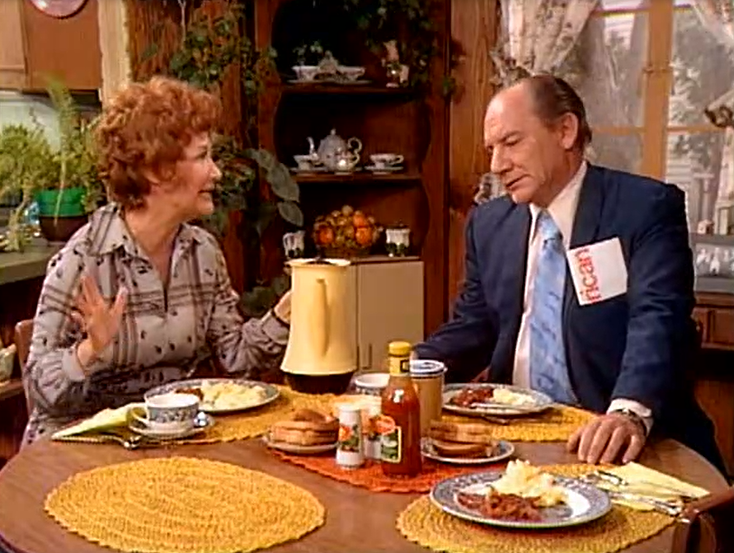 During this episode, Mary is watchin soaps from the kitchen when her mom calls on the phone.
"No ma, everything is fine. I am just watching "My Mother's Dreams," Mary explains to her mom.
Out of the blue, Mary makes a comment. Mary says, "I am just relaxing now. Someone's misery." She's probably referring to Tom.
Additionally, Mary talks to the TV. "Yeah. Make him beg," as Mary repeats to her favorite soap opera.
Mary has this soap opera plot figured out. "I knew she would," Mary says about the actress taking her man on TV.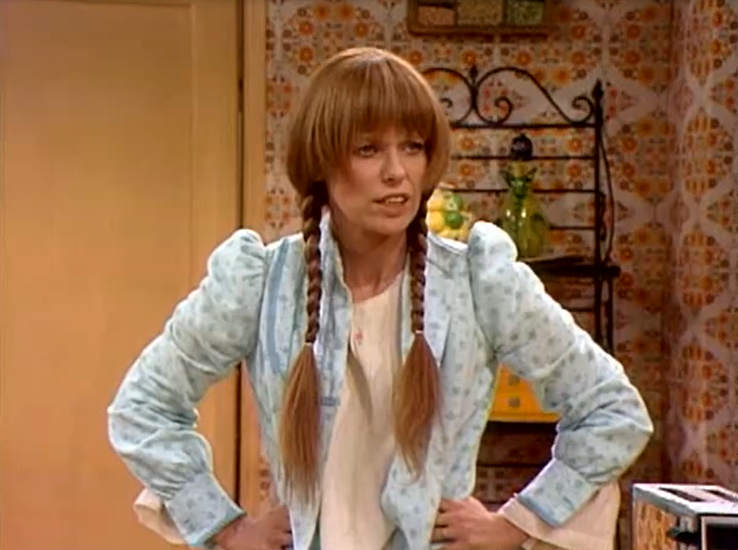 During this scene, Sgt. Foley arrives at the back door to flirt with Mary. Dennis aka Sgt. Foley says, "Is this My Mother's Dream." Mary says yes.
However, Mary can't be bothered with Dennis since she watching Brenda on the soap opera. Mary yells to Dennis, saying, "No, I just can't put Brenda out of my mind, not since she's gone blind," as Mary screams at Dennis.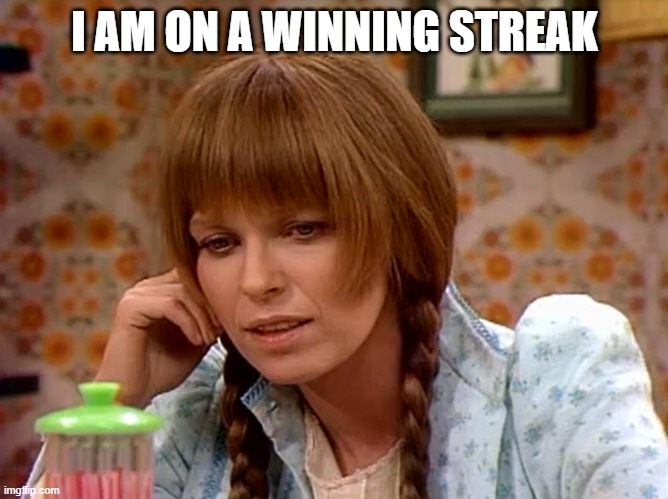 Mary levels with Dennis at this point in the broadcast. Mary bluntly tells Sgt. Foley, stating, "But I am back with my husband, now. Dennis, we just had a few laughs. It just has to be this way now." Mary should be commended for her honestly and good sense of values.
During this time, Mary sets up Sgt. Foley with Roberta, the Fashionetta saleswoman, who just arrived. Mary tells Dennis: "Hey smile." Mary sees that Dennis is sad since he can't have her because she's married.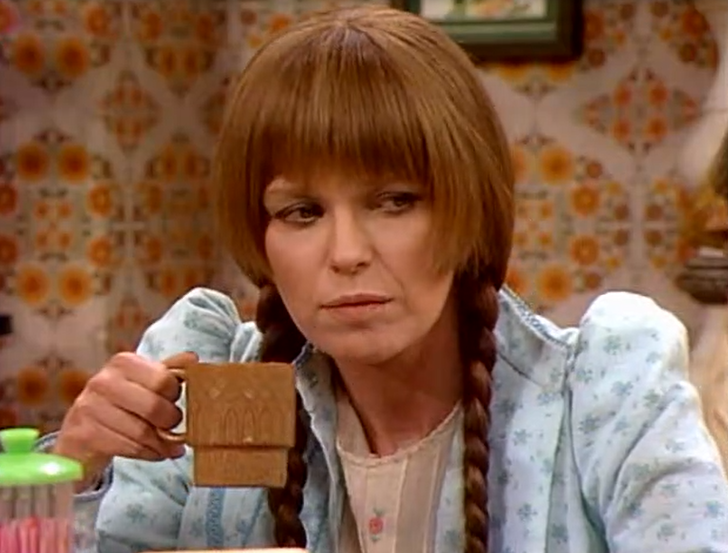 Elsewhere, Grandpa Larkin spills the beans on the union.
"Union business huh. That's a good one. I know all about those union smokers. Beauties jumping out of cakes and all the booze you can drink," says Grandpa Larkin who tells George on his way to a union convention.
It's funny how this episode discusses some controversial drugs of the seventies. Martha asks, "You take Copt? Yes, I heard that is very effective."
Heather makes a reference to a famous girl band of the seventies: The Runaways.
"I want to drop out of school anyways. I'll join an all girl rock band," smiles Heather.
Meanwhile, Mary makes an astute observation about suicide. Mary says, "You can really get to know somebody when they try to commit suicide in your house." I agree, Mary.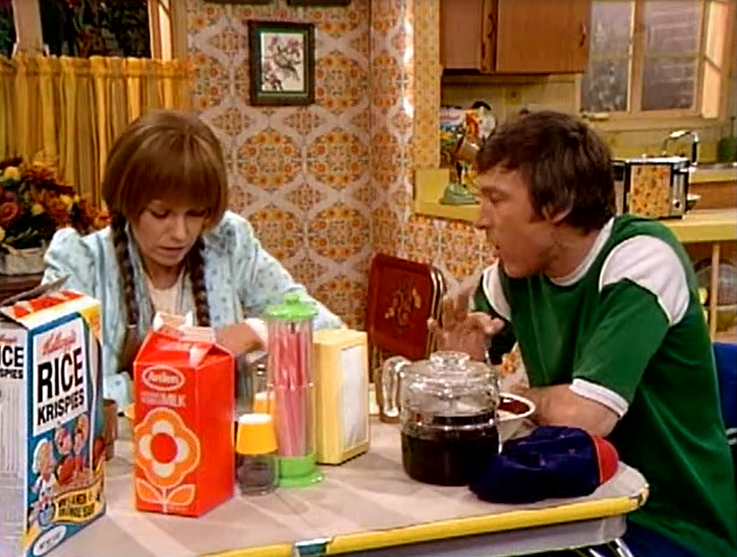 "Episode 42" see Mary play the match maker. Mary tells us, saying, "To take two people and bring them together cause you think they will be happy? That's meddling? Then I am a meddler. You should see what else I meddled with yesterday. I brought Dennis and Roberta together. I don't know, Tom. It seemed right." She should of been a wedding planner.
Despite this, Tom makes an astute observation too.
"The next thing you're going to think about is you think you're going to cure Loretta," Tom tells Mary.
However, Mary reveals to Tom that she's the queen of hearts. "No, hearts are my game."
Overall, this broadcast was decent. I really enjoyed Mary's scenes while she watched soaps- I can relate. Also, I loved Grandpa Larkin for standing up to the unions because that gets swept under the rug in these times. I enjoyed this episode.