Here's a decent song by Billie Eilish titled "All Good Girls Go To Hell," which I believe comes from the 2019 album WHEN WE ALL FALL ASLEEP, WHERE DO WE GO? Anyways, it's lyrics and images are open to interpretation, so here's mine: It's about the end of the world. That being said, I hope you like the song.
To begin, Billie Eilish's "All The Good Girls Go To Hell" starts with a troll, basically. Eilish jokes about the Devil, saying: "My Lucifer is lonely."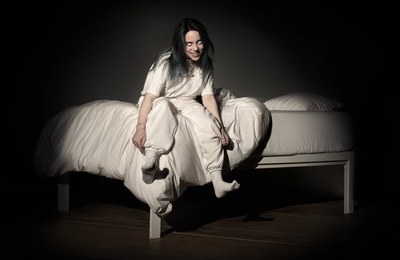 However, all jokes turn to ambiguity when Eilish sings the next verse about man. Billie begins by telling you, saying, "Standing there, killing time, can't commit to anything but a crime Peter's on vacation, an open invitation. Animals, evidence" Here, Eilish sings about the ambiguous nature of man to commit neither to good or bad; however, contrary to the evidence like creation and the animals, man still does not believe in the existence of a God or the Devil.

In her next verse, Eilish drops a bomb, which is God decides who gets into heaven or lives forever on earth. "Pearly gates look more like a picket fence. Once you get inside 'em, got friends," warns Billie, "but can't invite them."
Meantime, Eilish, too, will ignore bad people like God.
"Hills burn in California. My time to ignore you. Don't say I didn't warn you."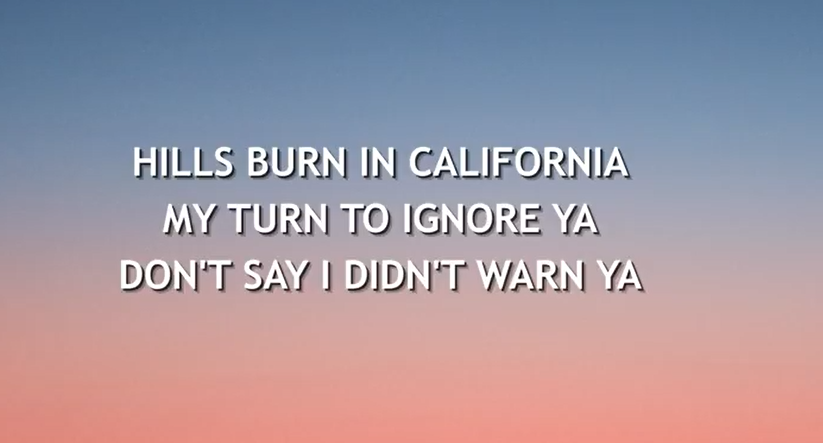 In this section of the song, to the point, Eilish talks about what it will be like when the chips are down for you. "And once the water starts to rise," cautions Billie, "and heaven's out of sight, she'll want the devil on her team."
Furthermore, now, Billie Eilish finds it funny that people need her. In a strange twist, Billie mocks her audience, saying: "Look at you needing me. You know I'm not your friend without some greenery. Walking in wearing fetters. Peter should know better." In the past, nobody cared, noticed, or needed Billie Eilish, but they sure do now.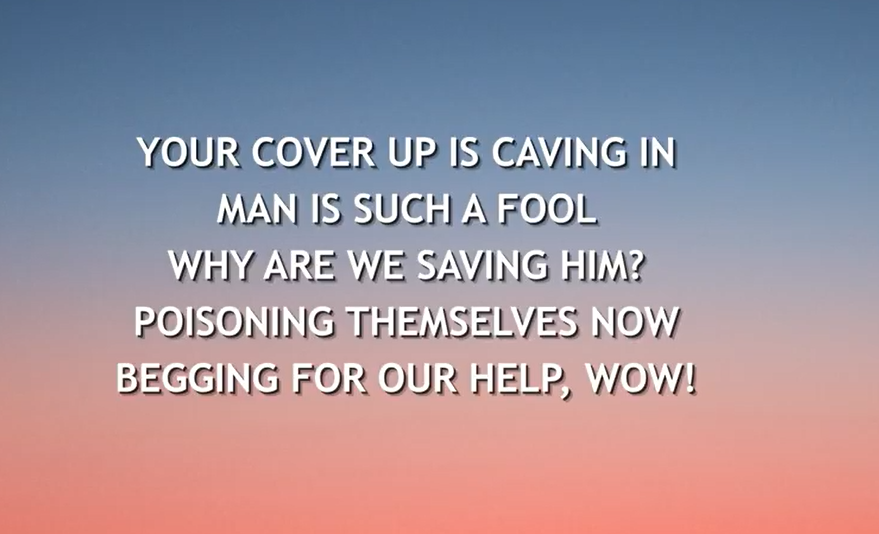 Also, in this verse, Billie refers to a present conversation between angels and demons. "Your cover up is caving in. Man is such a fool. Why are we saving him? Poisoning themselves now. Begging for our help, wow!" Basically, man has proved he can't rule himself or solve his problems, and angels are just saving him now.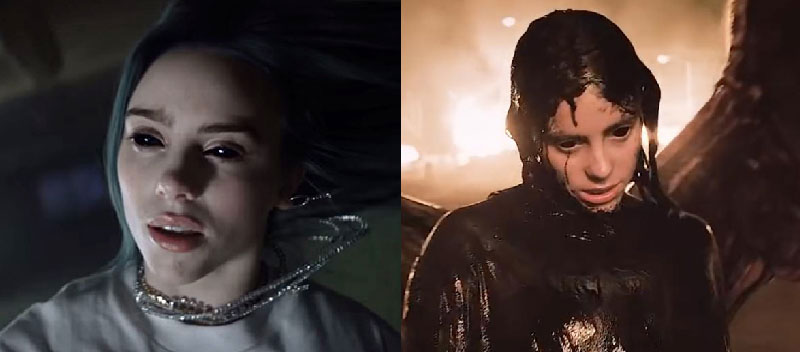 Finally, Eilish comes back to the beginning of the song's lyrics. "My Lucifer is lonely. There is nothing left to save now. My God is gonna owe me. There is nothing left to save now," sings a trolling Billie because it's too late to save the majority of mankind.
Alternately, this song is about global pollution; however, it still goes back to the bible. In the book of Revelations 11: 18, it reads: "But the nations became wrathful, and your own wrath came, and the appointed time came for the dead to be judged and to reward your slaves the prophets and the holy ones and those fearing your name, the small and the great, and to bring to ruin those ruining the earth." Here, Armageddon has arrived and the wicked are destroyed; meanwhile, finally, God's slaves are rewarded, and the people polluting and ruining the earth are destroyed.
Since we're talking about the bible in this song, here's more biblical prophecies; specifically, these prophecies come from the book of Revelations Chapter 17. First, in the future, "the image of the wild beast" aka the United Nations will turn against all religion and ban religion, because God will put it in the minds of UN members. Second, true followers of God will be persecuted and put into detention camps by the military; that is, this future event could resemble a holocaust with the loss of lives. However, God's enemies will be destroyed. These are just some prophecies from the bible.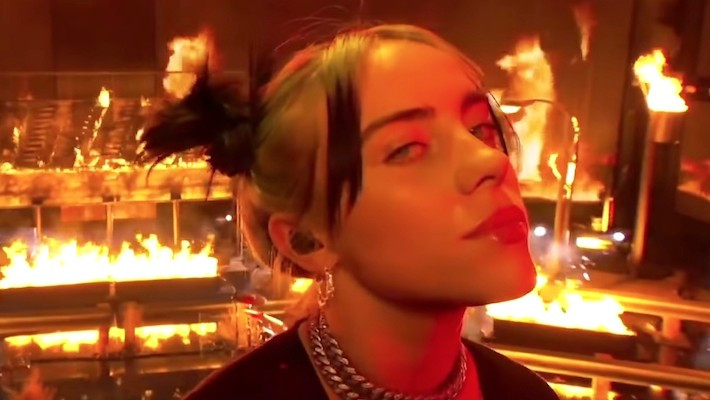 In summary, basically. "All The Good Girls Go To Hell" is about three things. First, it's the end of the world. Second, it's too late for the majority of people to survive. Third, the angels are coming to kill lots of bad people. I hope you like my interpretation of "All The Good Girls Go To Hell" by Billie Eilish.