In an unexpected surprise, Avril Lavigne's "Losing Grip" really lived up to it's main lyric, "I'm Losing Grip".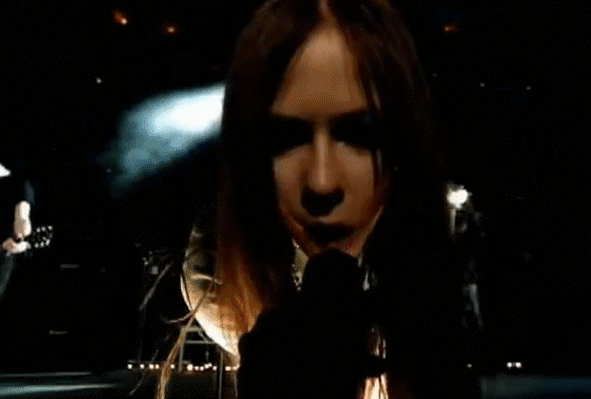 Boy, she can scream when she's pissed off.
"Why should I care!" She yelled in an emotional outbust.
In another part of the video, Avril starts to lose her grip, and you can see it in the video.
"I'm starting to trip. I'm losing my grip. And I'm in this thing alone!" Avril sang.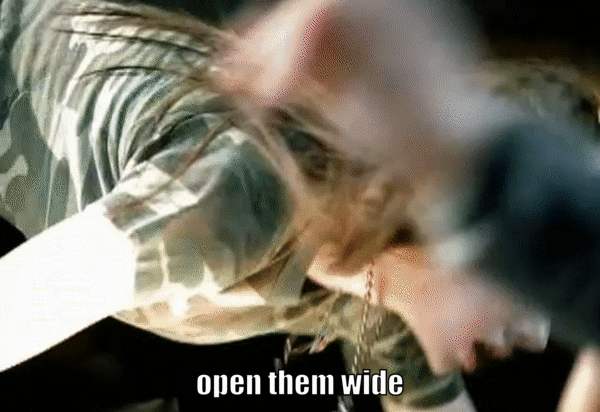 In this video, the red flag looks like an anarchy symbol. Moreover, her camouflage t-shirt doesn't help. Further, check the skull belt buckle. Of course, the flag could stand for first letter of Avril. But it makes you wonder.
Furthermore, the song has meaning at the level of an individual. Avril could be losing her grip. After all, she sings about being abandoned by a boyfriend.
Conversely, the song has deeper meaning for society. The video suggests a society out of control. A society "losing grip". A society that "doesn't care anymore". Arvil captures this feeling in the imaginary of the video, so the anarchy theme hits home.
Indeed, Avril Lavigne is a powerhouse; that is, you can feel the emotion in her lyrics and stage presence.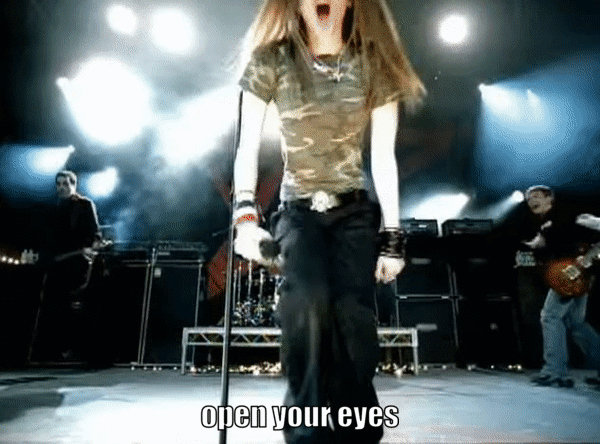 "I'm crying loud. I'm crying out loud. Open your eyes. Open them wide!" She screamed at the audience from on the stage.
It's a great song. You can feel her emotion. The lyrics are good, too.
A great video to watch. And open your eyes to what's around you!