I watched Ice T's "Reckless" music video on Thursday, December 22, 2016. It was dopeness on Youtube from an early 1984 recording from the movie Breakin.
Having started his career Ice T uses music to tell a story, which plays out in the lyrics.
"Once upon a time a DJ's task. Was just to play records, what more could you ask?," he raps.
Specifically, he discusses DJ culture.
"But then came remixes, scratching and cuts. Which was too much for many, drove some DJ's nuts," Ice T says.
Broadly, Ice T discusses hiphop culture.
"But the DJ named Glove has reigned supreme. As the turntable wizard of the hip-hop scene," he asserts.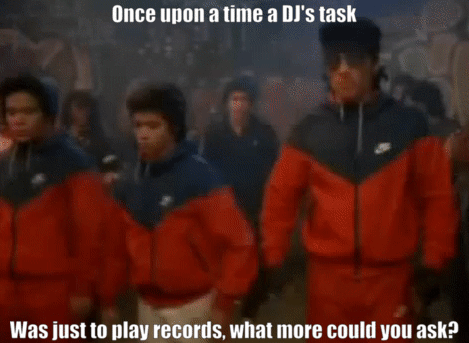 Furthermore, Ice T discusses turntablism which is the art of cutting and scratching records.
"So listen to him, check him out, but remember this. When The Glove's on the wheels of steel he's Reckless," he explains.
Given his extensive knowledge Ice T talks about hiphop beats in his lyrics.
"This high-powered music is truly unique. As The Glove cuts the rhythm to the hip-hop beat," he points out.
When rapping Ice T discusses the art of scratching and cuts.
"He moves like a madman as he spins his disc. He's the number one scratcher on the DJ list, he's Reckless," he says in his video.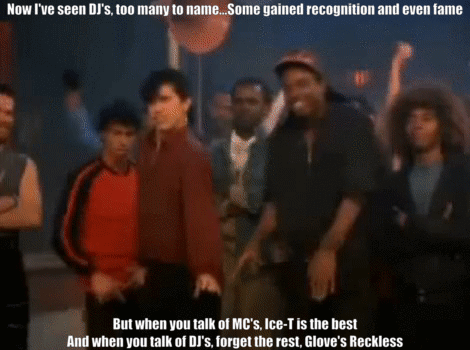 Ice T raps about recognition in hiphop, which was very important in the beginning.
"Now I've seen DJ's, too many to name. Some gained recognition and even fame. But when you talk of MC's, Ice-T is the best. And when you talk of DJ's, forget the rest, Glove's Reckless," Ice T says in his lyrics.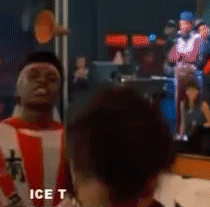 Ice T raps about the hiphop recording industry, which later commercialized hiphop.
"So listen very closely as The Glove throws down. He cuts like a razor to the big beat sound. Dave's layin' down a groove that we know you'll like. With The Glove on the turntables and Ice-T on the mic, we're Reckless," he had rapped.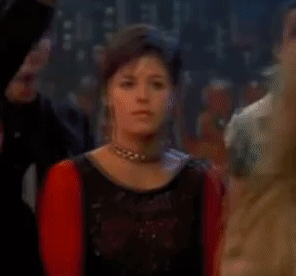 At the end of track, Ice T raps about freedom through hiphop.
"So listen to the music, let your mind feel free. Realize you're with the master G-L-O-V-E. Dave and MC Ice-T, you know you're with the best. Because when we're in the mix you know the groove is fresh and Reckless, Reckless, Reck-Reck-Re-Reckless," he points out.