On Friday, March 2, 2018, I checked out Rng's new Tinychat room "The Fire". Not too bad, brah. And I read lots of chat.
When it came to this room, camming up didn't seem like a popularity contest, which was a relief for once. Of course, people were fighting, although not intense.
Rng had an interesting description for his new room. "The new #1 room on TinyChat. 18 plus. Cool. Turnt up. Always open 24/7. No drama. Or fat chix. Get involved," Though toned down, it seemed like his old room "Sluts And Trolls" on Vaughnlive.
Because people were into chilling and reading chat. In kind, I read the chat though I had nothing to add. That being said, you can't help but comment to stuff.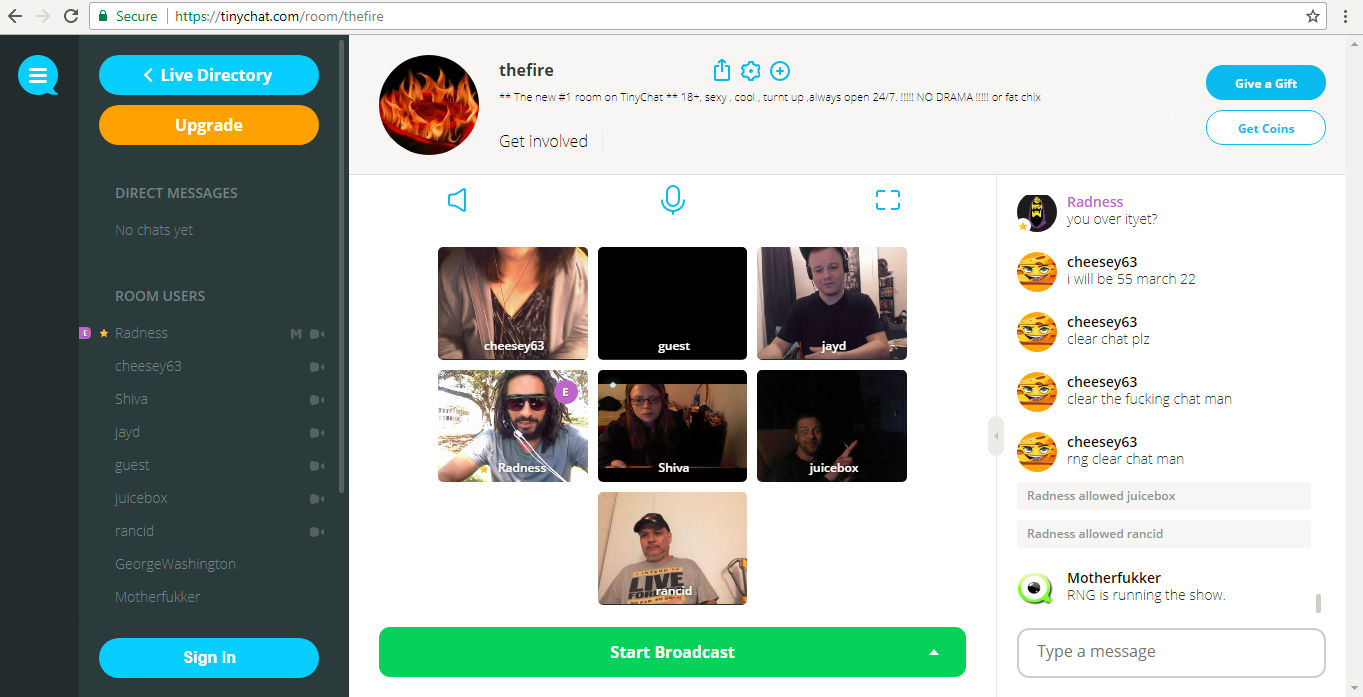 I saw Cheesey63, and she doesn't like to Skype.
"Cheesy, would you like my Skype?" Cheesy63 said to Jayd.
In fact, she didn't want to troll.
"Leave me out of your troll, " sighed Cheesey63.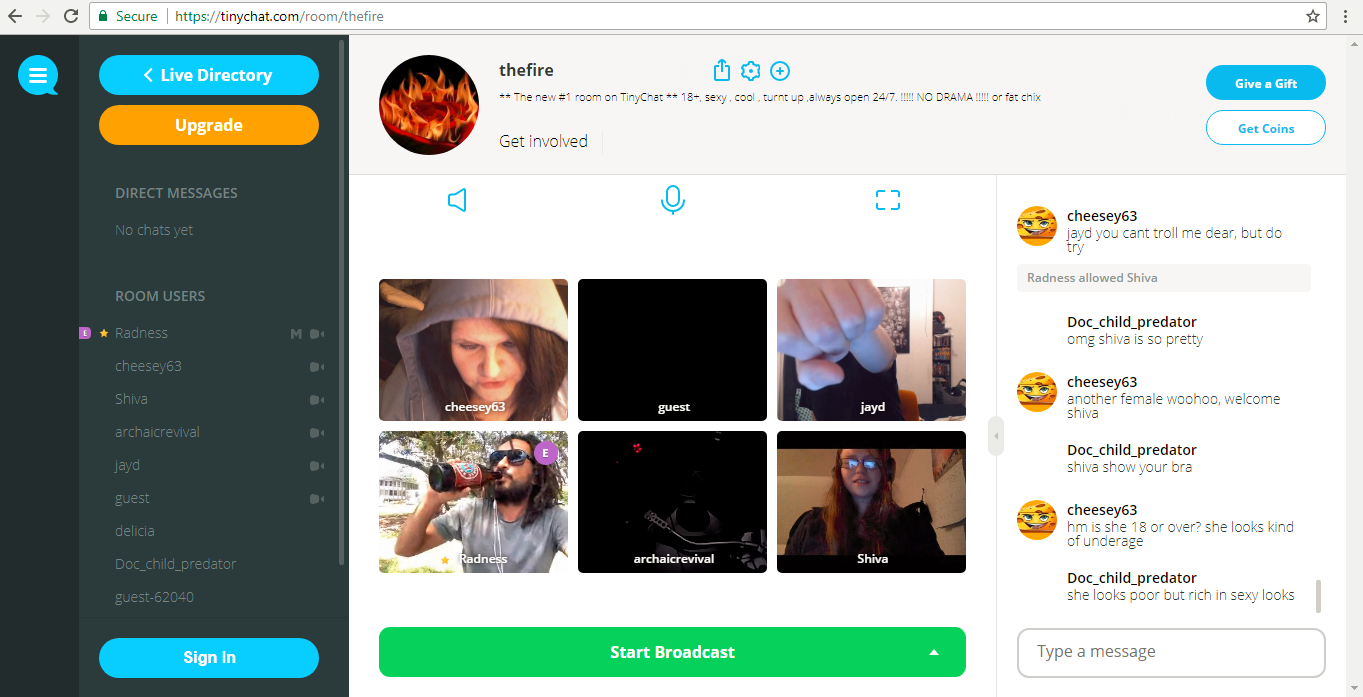 Moreover, Cheesey63 made some things clear.
"I do not do sexual cyber chat, not my thang," she confessed.
Shiva comments on Cheesy63's age.
"You look like 39," said Shiva.
On cam, someone was drinking.
"Drink your rum," replied a stranger.
Rng had some things on his mind like Oster.
"Oster is the number one of all time."
Also, Rng had a girl named "Bambi" on his mind.
"Bambi is not hot," he said.
As I drifted off, I just sat back and chilled, read chat, and thought of other things. It was a long day. And that was my Friday night.